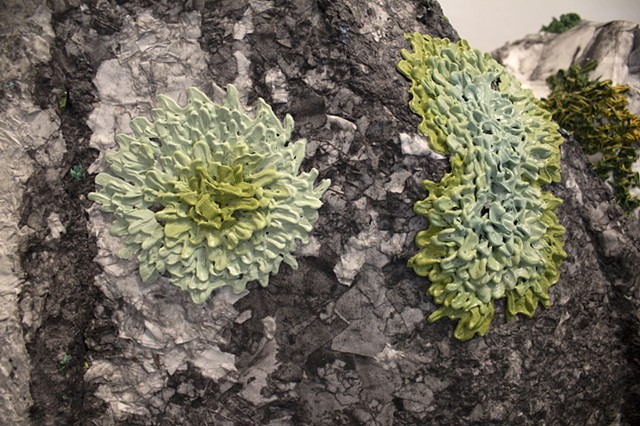 Using the language of paint and installation I fold beauty and darkness into visually complex and contemplative spaces where things may not be quite as they seem.
Over the past few years, I have approached the language of paint by asking: what can painting do that only painting can do? Paint sometimes becomes object, or spatially collapses on the two-dimensional surface with fields of mark-making that move and breathe through their application and color relationships. The spectrum between natural and man-made is explored throughout my work.
I offer a playful, earnest and personal reflection of our interconnectedness as homo sapiens to fellow furry, green and living beings on this fragile blue planet.